Film
Scott Mackay/Edison Bolt was nominated in the Bafta Scotland new talent awards a few years back for the movie Electric Man. He is currently working on a bigger budget version of that movie as well as several other projects. There's a full slate of ideas to be honest and should you wish to discuss them with him then feel free to contact him on the email.
Electric Man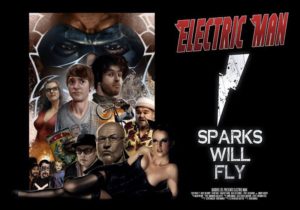 Jazz and Wolf are a couple of twenty something slackers who own a comic book store  but find themselves in a bit of financial hot water. It looks like they are saved when a rare and valuable comic turns up in their shop but alas rare and valuable comics do not simply 'appear'. This one is pursued by an unhinged collector, a femme fatale and a murderous thug. Can they produce the superhero ending? Save the shop? Get the girl?
Stealing Second
Eli Marshall is a small time crook who specialises in stealing cars and car keys but he has a problem – he doesn't want to be a crook.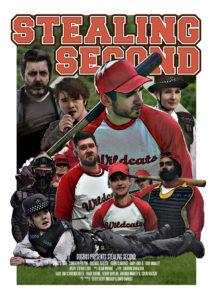 This need for a new career becomes especially urgent when he is forced to engage in extortion as well as car theft. Being useless at it the extortion goes wrong and Eli finds himself on the run from the police and his crook pals whilst in possession of a bloody and incriminating baseball bat.
And where is the best place to hide a baseball bat? At a baseball game, of course.
Thinking himself clever Eli joins in with some baseball tryouts only to discover that he is now trapped on the field and has unwittingly joined the wildcats – Scotland's worst baseball team.
Stealing Second is a short comedy thriller. It was filmed in Sept 2017 and completed in February 2018. It is aiming at the festival circuit first but was made as proof of concept for a feature. If you feel the urge to invest in a feature film, do get in touch. When it has completed its festival run it will be available online for free.
In Development
The Ghoul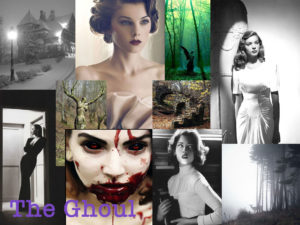 Emma Martin lives in a small town in the Highlands – where she is abused like Cinderella by her invalid aunt. Nothing good ever happens because nothing ever happens at all.
Until a glamorous new doctor arrives in the village. Dr Eve Whitehouse is a woman like Emma has never previously encountered. Confident, beautiful and talented. She is also very, very interested in Emma.
But Dr Whitehouse does not come alone. She has her assistant – Mr Stone – and her gardener Ricky. Soon enough Emma finds herself in love with Ricky as well as being obsessed with Eve. She invites them into her life but things start to go wrong. Her aunt's health improves and she looks younger every day – she also looks at Mr Stone. Emma begins to wonder if she has not brought criminals into her home – there is the strong chance that she has fallen in love with a con artist.
Then people start dying – and Emma finally discovers that things are much much worse than she ever could have dreamed.
Ancient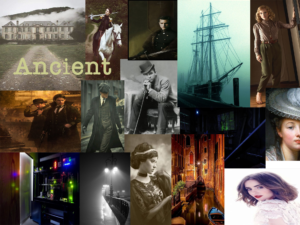 Esther Mills is a young journalist working for a local paper that attracts readers through the obituaries and school photos. She has ambition for a big story but not just a big story to put in the paper – she wants her life to be a bigger story.
When a colleague invites her to meet she assumes that it is just a slightly enigmatic introduction to what might be a very mundane date – but then he is killed and his offices are destroyed – nearly taking Esther with them. Her big story turns out to be the biggest of all – a pursuit that has lasted for centuries but has to end with her. 18th Century Venice, wartime France and modern day London form the backdrop as the unfolding mystery introduces her to a man who may or may not be The Wandering Jew and that larger life is almost her's to grasp -until she discovers that even immortals have to die.